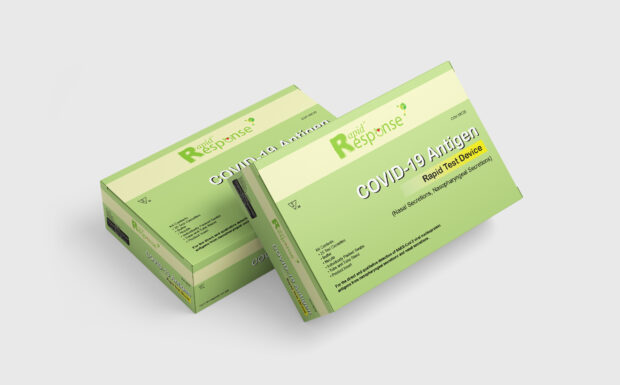 COVID-19 Antigen Rapid Test
$

35.00 + HST
Details:
Results in 15 minutes
Description
The Rapid Response™ COVID-19 Antigen Rapid Test Device is an in vitro immunochromatographic assay for the direct and qualitative detection of SARS-CoV-2 viral nucleoprotein antigens from nasal and nasopharyngeal secretions from individuals suspected of COVID-19 within 6 days of symptom onset and from individuals without symptoms or other epidemiological reasons to suspect COVID-19 infection, when tested twice over two (or three) days with at least 24 hours (and no more than 36 hours) between tests.
This test is authorized for use at the Point of Care i.e., in patient care setting.
Sensitivity: 90.20%
Specificity: 100%
Source: https://www.btnx.com/Product?id=2010
In partnership with Dynacare Labs.
*For corporate pricing, please contact us with your requirements.