Requirement
The Town of Oakville required a Learning Management System for the administration, documentation, tracking, reporting and delivery of e-learning education courses or training programs. This included the supply, installation, testing, commissioning, training and customization to meet the needs of the Town including:
Integrate functionality of multiple systems into one centralized LMS Solution.
Move all on-boarding training to online
Reduced training time from weeks to days
Enable customized certification
Enable robust and customized reporting
Solution
Install an instance of our LMS to integrate departmental training, policies, certifications, and licenses into one system.
Create municipality onboarding, workflow, and tracking.
Enable a key LMS Plugin called eForm workflow which gives Oakville the ability to create an electronic form and a workflow process for tracking and approval in real time.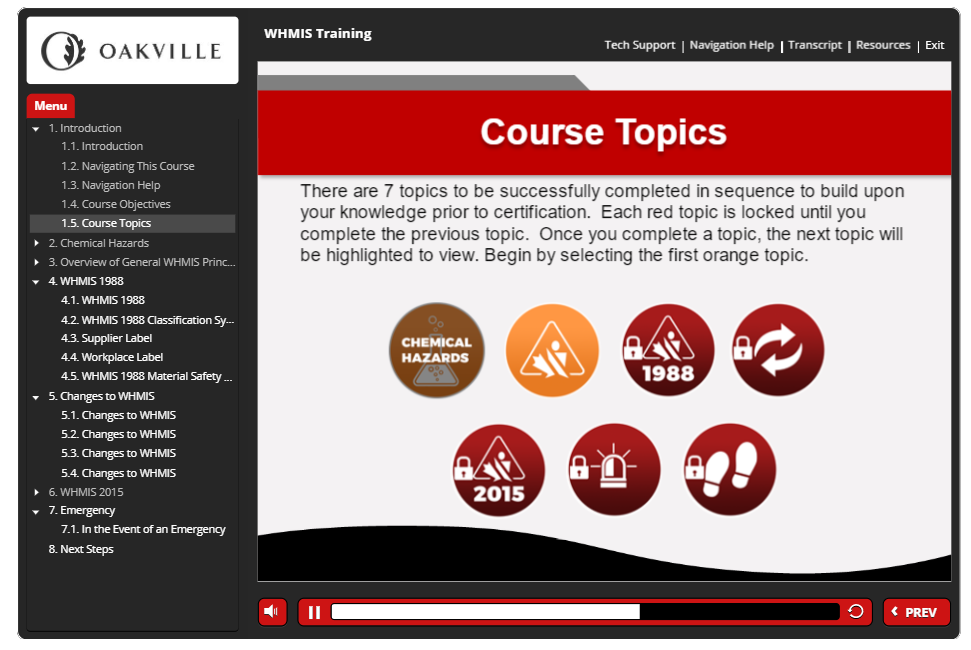 Result
Over 2500 user access anytime, anywhere
Integration or Creation of current e-Learning courses
Monthly course registrations and automated confirmation of bookings
Departmental workflow of training courses
Maintenance of certification tracking