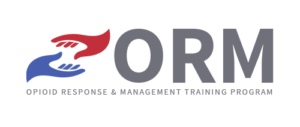 The Opioid Response & Management training program was developed under
the CSA Z1650:21 standard to provide a framework for paramedic response to the opioid crisis in out-of-hospital and community settings.
Thank you for your interest in being part of this initiative to tackle the opioid crisis in Canada. Please fill out the form below and a member of our team will contact you shortly.
*We take your privacy seriously and do not use your information
to spam or sell to any third party.