The Power of
Group Purchasing

Kinetic GPO: The Power of Group Purchasing
Kinetic GPO is a Group Purchasing Organization (GPO) established for the public sector and MASH (Municipal, Academic, Schools, Hospitals) entities across Canada.
Kinetic GPO has a clear purpose of reducing procurement costs by leveraging the
purchasing power of group buying and simplifying the steps to procure.
Premergency Inc. services and its benefits are directly available to Kinetic GPO members.
What is a Group Purchasing Organization (GPO)?
A Group Purchasing Organization empowers its members with a simplified procurement process and access to a wider range of resources and vendors, leveraging group purchasing power.
Kinetic is a Group Purchasing Organization that helps Canadian Broader Public Sector and MASH entities realize savings through leveraging purchasing volumes.
This leverage allows Kinetic to better establish discounts on behalf of its members through a competitive public tender process.
Road Map to a Successful Procurement Process with Kinetic GPO

Step 1
Identify the
purchasing
needs

Step 2
Research GPO's for a contract specific to your needs

Step 3
Approval by board or governing body

Step 4
Utilize
Cooperative
Contract
Who is Eligible to Participate?
All broader Public Sector and MASH entities are eligible to participate to use Kinetic GPO contracts. No fees required.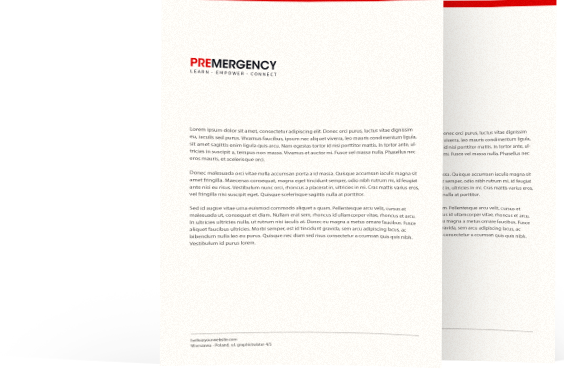 What does this contract include?
This partnership offers Kinetic GPO members the opportunitiy to empower their workforce with ALEN, a Learning Management System powered by Premergency Inc., under a consolidated contract.
Additionally, any Training Program of interest or service by Premergency can be included.
If you have any questions or custom requests, please contact us through the link below.
Contact Us