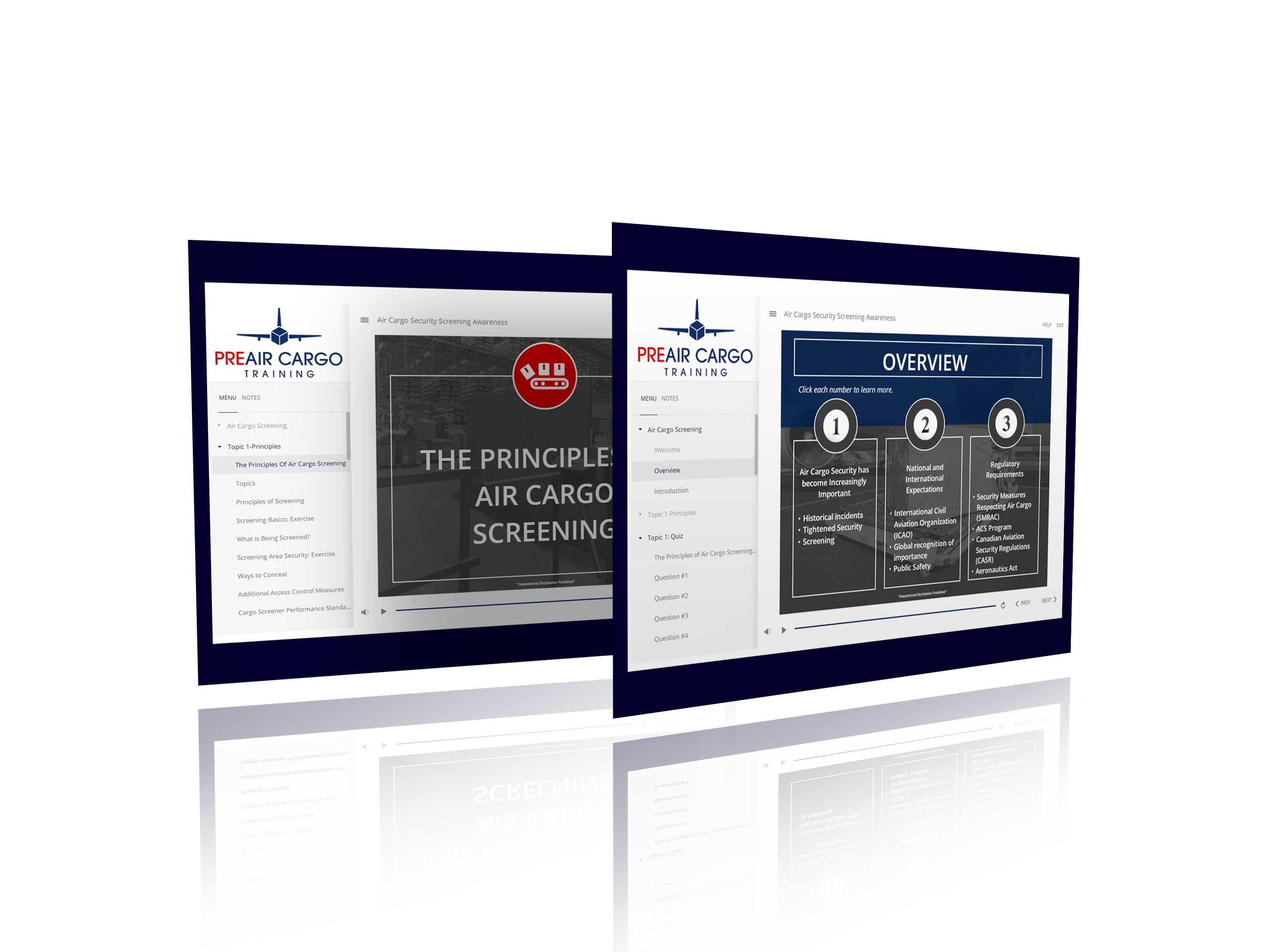 Establish Best Practices
PREAIR CARGO is an online, cost-effective solution developed by Premergency Inc. to support current Transport Canada's Canadian Aviation Security Regulations (CASR).
This is a program designed to prepare your team for full compliance with new regulations which are the basis for your mandatory Cargo Security Plans (CSP).
Keep your team up to date with current regulations and a curriculum
developed by industry experts.
Engage your employees with interactive courses at their convenience
and promote high security standards.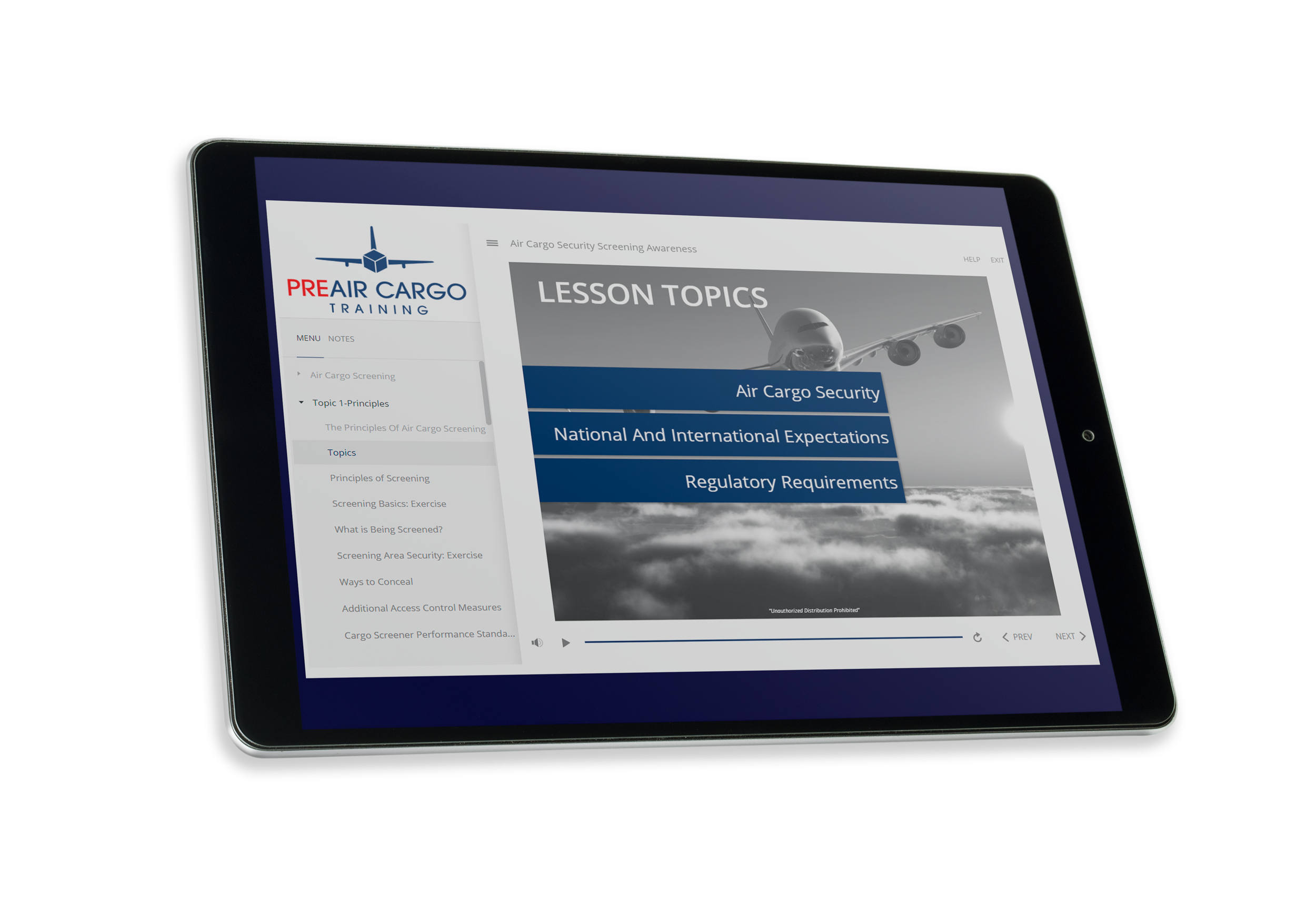 Courses & Bundles
PREAIR CARGO offers special sets of courses for:
Authorized Cargo Representatives (ACR)
Cargo Security Coordinators (CSC)
Cargo Screeners
Executives / Managers
Each set has a specific curriculum and includes interactive learning activities.
Single courses are also available!
Contact us to register for the course of your preference or for your specific training requirements!

Facility Security & Access Control

Air Cargo Screening - Theory

Chain of Custody - Record Keeping

Air Cargo Security Awareness

Training Programs

Oversight, Compliance & Personnel Security
Why choose an Online Training Program?
From developing cost-effective programs to better engagement rates to data-driven strategies.
Online Learning provides many benefits to your organization and employees.
Premergency offers innovative solutions to help you achieve specific objectives
and foster growth and development across your organization.

Interested about PREAIR CARGO?
Send us a message and a member of our team will contact you shortly!