THE ROAD OF ONLINE LEARNING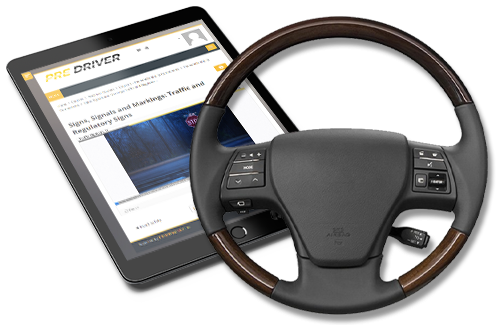 An Optimized Approach
Combining the strengths of learning environments has many benefits for students and driving schools. By applying a Blended Learning approach,
you can take advantage of these benefits and offer a learning experience
that will set you apart.
Blended Learning allows the student to prepare for the in-car instruction
in an efficient way through interactive online activities and at their own convenience.
It allows Driving Schools to better manage their student's data, improve
time-management, and reach a bigger audience.
PREDRIVER is a Blended Driver Education Program designed to enhance the learning experience and provide an efficient solution for Driving Schools across Ontario.
If you are a Driving School interested in PREDRIVER, contact us for more information!
Ready to take the course?
Let's Do It!
THE FIRST STEP TO HELP THEM TURN THE KEY
With PREDRIVER, Driving Schools will provide a comprehensive and fully interactive online Driver Education program. Future drivers will enjoy the benefits of preparing for the in-car instruction at their own convenience with confidence.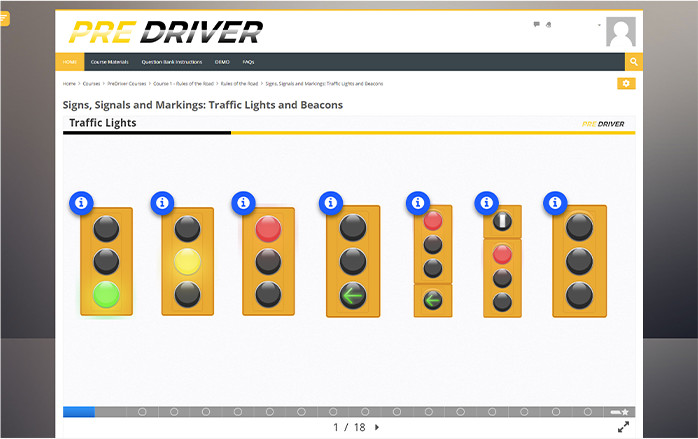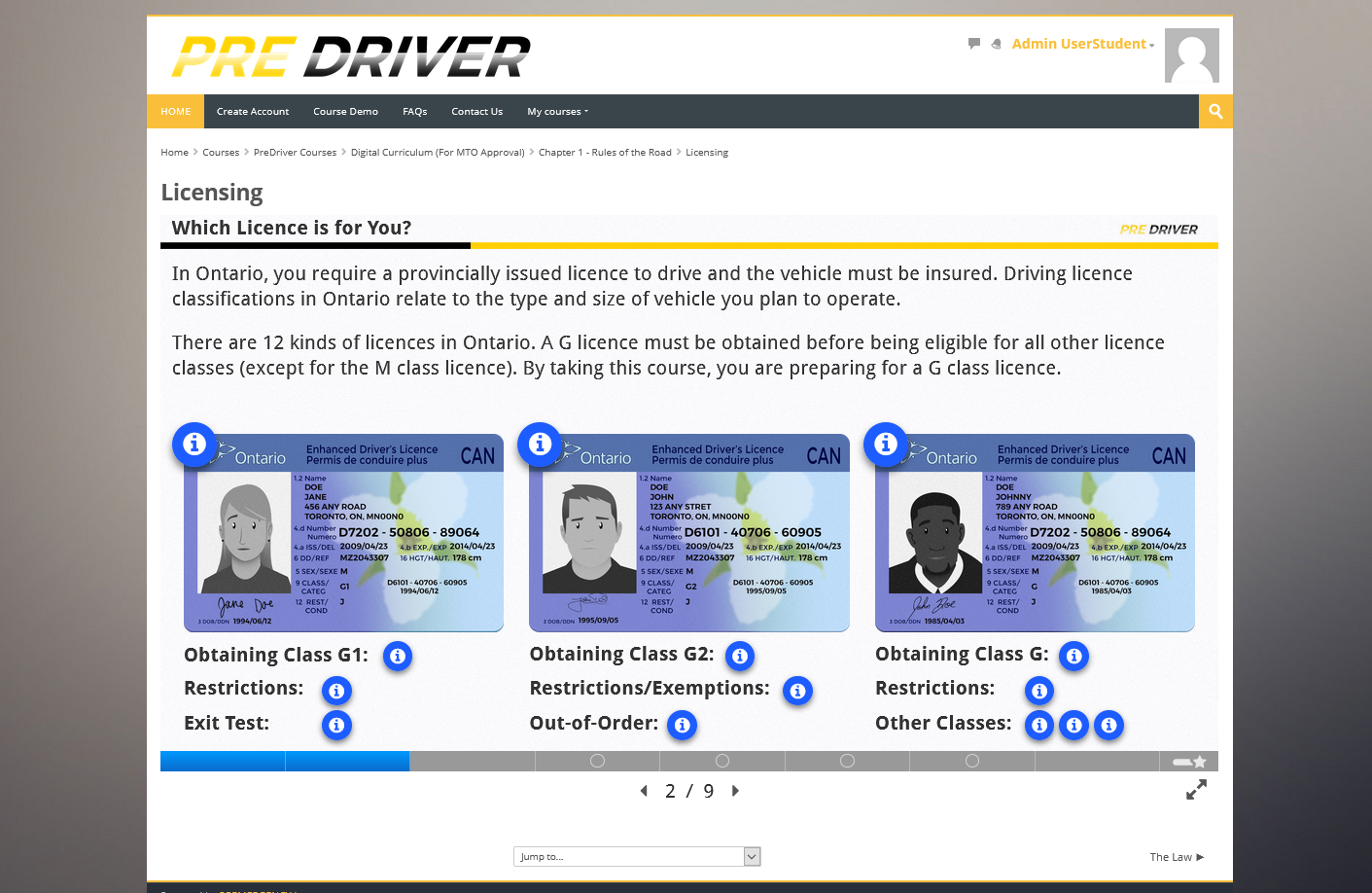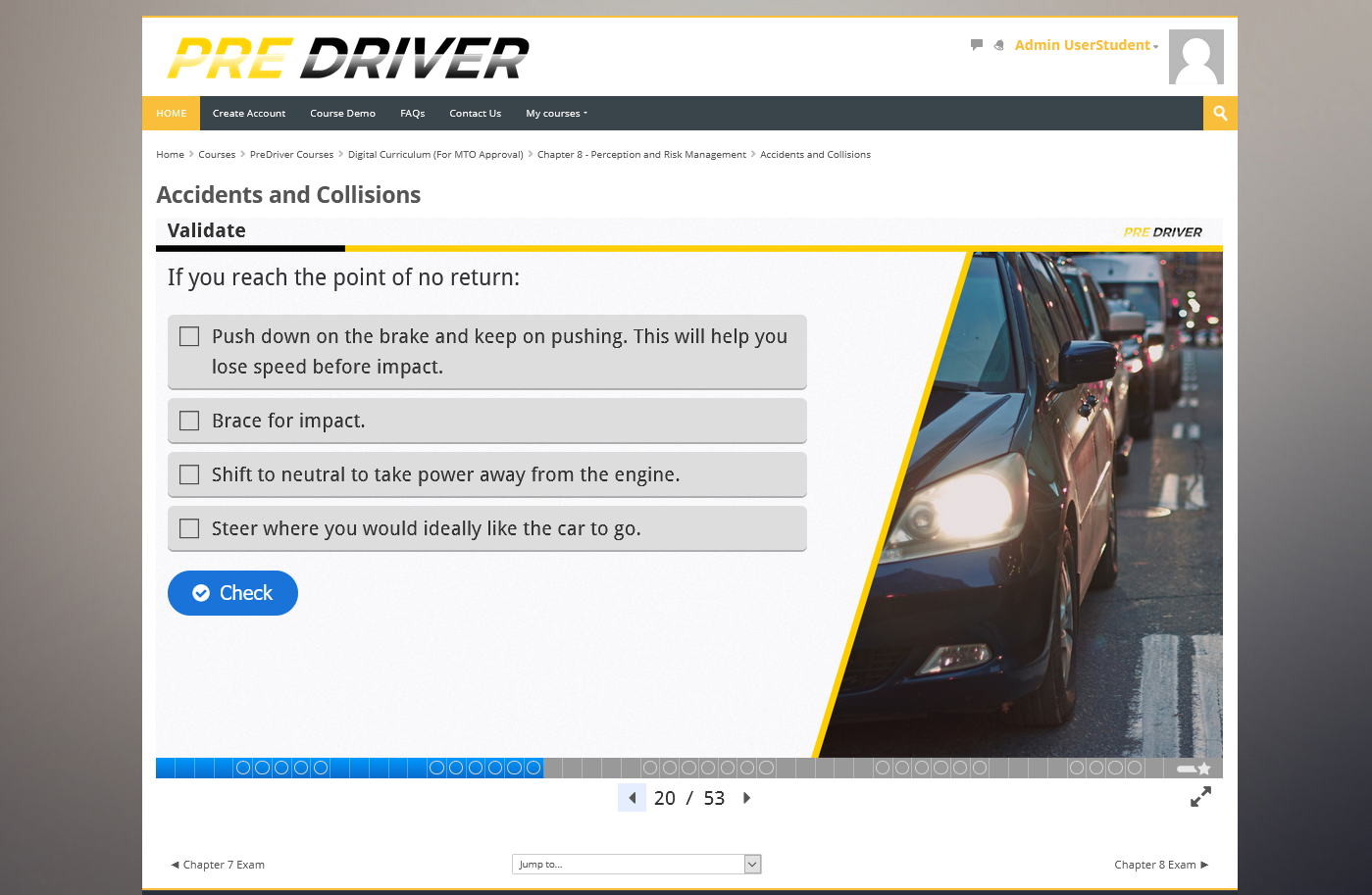 DIGITAL TEACHING CERTIFICATION
PREDRIVER offers the opportunity for you or your team to become Certified Online Instructors to provide efficient learning experiences to your students.
With this course, you will learn how to teach Adults through an online or blended learning environment. You will learn how to apply adult teaching and learning principles to engage your students, build upon their knowledge, and encourage them to keep learning and growing.
Book Now
Interested about PREDRIVER? Let's connect!