Requirement
The County of Simcoe was using several different training and tracking programs to meet the business needs of the different departments.
They needed an LMS that is a user-friendly, self serve system, web based, mobile and platform agnostic, and available for use to all staff with varying levels of computer skills. It needed to accommodate 1,800 users (with support for future growth) and integrate with internal systems.
Solution
Premergency configured an instance of their LMS with key enterprise plugins including:
User Sets / Curriculums - courses based on job role and dept
Document Management System - certification tracking (cert locker)
Advanced Classroom - course scheduling and registration system with approval workflow
Unlike a public cloud solutions, our single sign on security in a private cloud allows the County of Simcoe to maintain security while giving the flexibility of their employees to sign on with any device.  We recently created a SaaS Event Scheduling System to integrate with their LMS.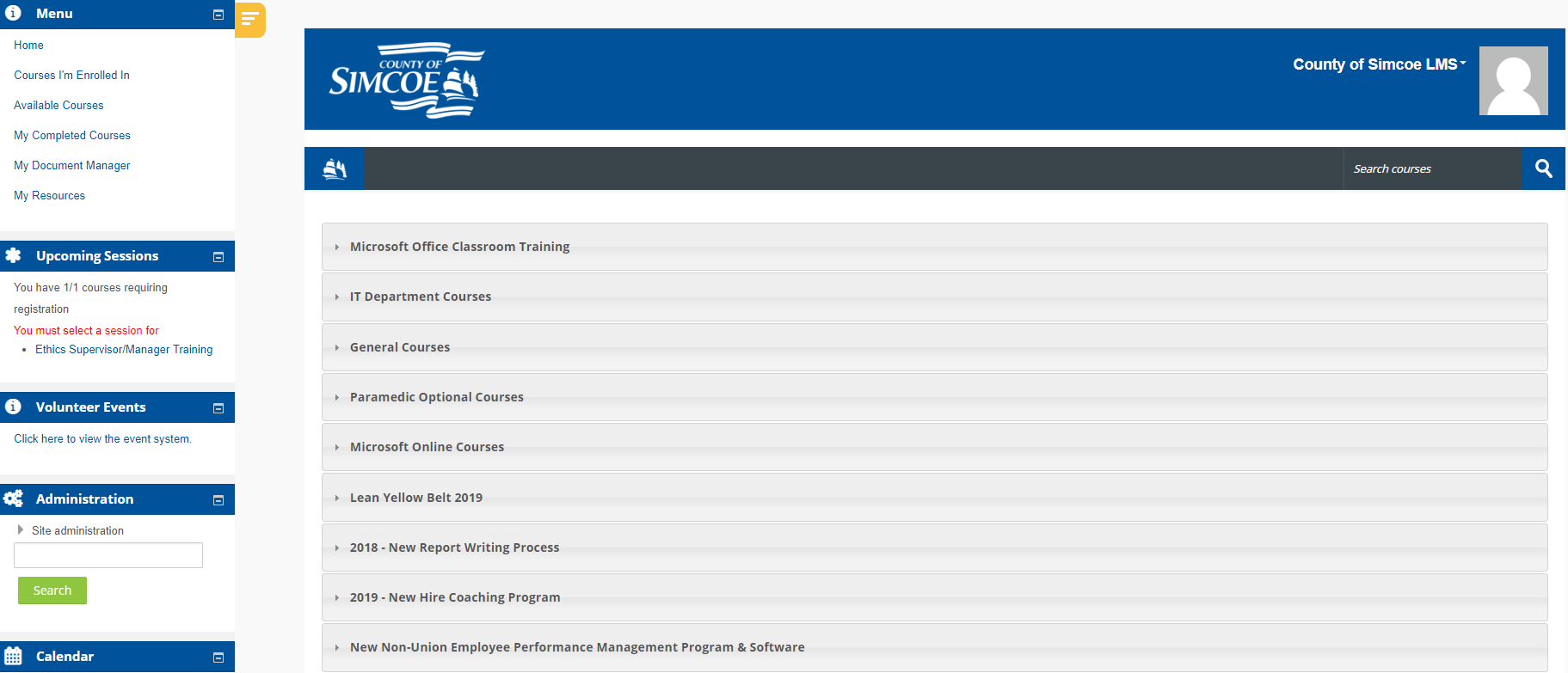 Result
To date the County of Simcoe has a library of over 100 courses developed internally at no additional cost for outsourcing
Over 30% saving on training cost in 1 year
The ability to automate expiration and renewal notifications
Reached high levels of compliance