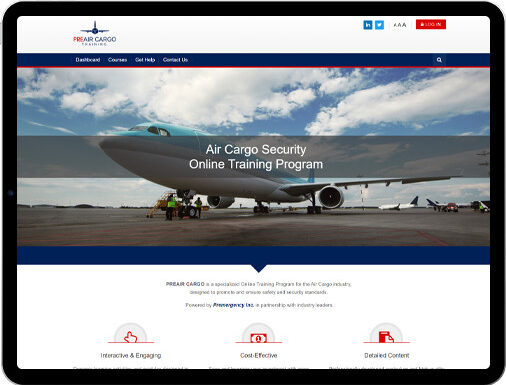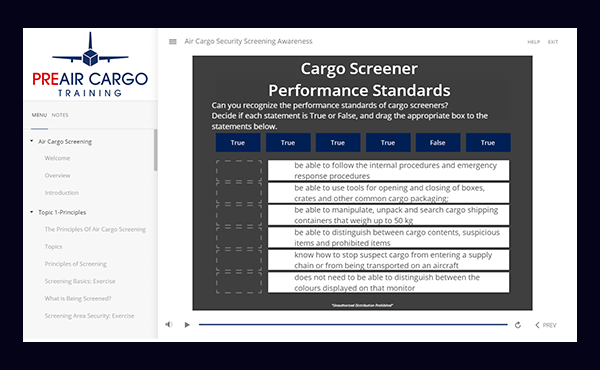 PREAIR CARGO Completion Certificate

Online self-paced
Description
Authorized Cargo Reprsentatives (ACR)
Our Air Cargo Training Program will prepare you and your employees for full compliance with the new regulations which are the basis for your mandatory Cargo Security Plans (CSP).
The Authorized Cargo Representatives (ACR) course package includes the following modules:
Module 1 - Air Cargo Security Awareness
Module 2 - Facility Security and Access Control
Module 3 - Air Cargo Screening Theory
Module 4 - Chain of Custody.
-----
PREAIR CARGO is an interactive Air Cargo Security Training Program developed by Premergency Inc. A comprehensive and cost-effective solution to help you and your team be prepared and 100% compliant with the new regulations in place by Transport Canada.
We offer courses on an individual basis, or specially priced and bundled course sets.
Authorized Cargo Representatives (ACR)
Cargo Security Coordinators (CSC)
Cargo Screeners
Executives / Managers
Contact us
for your specific training requirements.