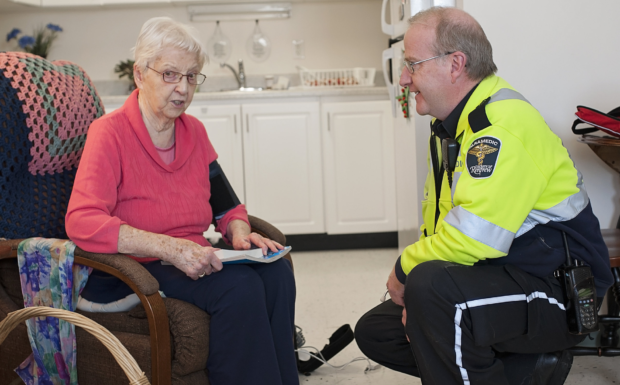 Community Paramedic Certificate

80 - 100 hours online

Annual Re-certification recommended
Description
Community Paramedic Practitioner is an online training program designed to prepare paramedics with the knowledge and skills required to become Community Paramedics and offer support to their communities and long-term care programs across Ontario.
CP Practitioner is an asynchronous online course facilitated by qualified instructors that leverage Problem-based Learning (PBL) to enhance the critical reflection and critical self-reflection skills of the participants.
The training program is comprised of 9 modules + Final Evaluation:
CP01: Introduction & Foundational Knowledge
CP02: Course Didactic, Learning and Resource Library
CP03: First Contact, Care Planning, and Communications
CP04: Chronic Disease Pathophysiology
CP05: Assessments, Lab Work, and Point of Care Testing
CP06: Chronic Disease Management
CP07: Pharmacology
CP08: Mental Health and Health Education
CP09: Palliative Care and Community Paramedic/Patient Relationships
CP10: Evaluation
Upon completion, the paramedic will receive a Certificate of Completion of the Community Paramedic Practitioner program.
Visit our Community Paramedic Training Site